If you are planning on attending one of ISInc's classes remotely, connect to our test conference to ensure connectivity.
1. Click on the following link to start:
2. Download plugin that it tells you to install
3. You will be Joined into a conference looking similar to the following screen shot:
4.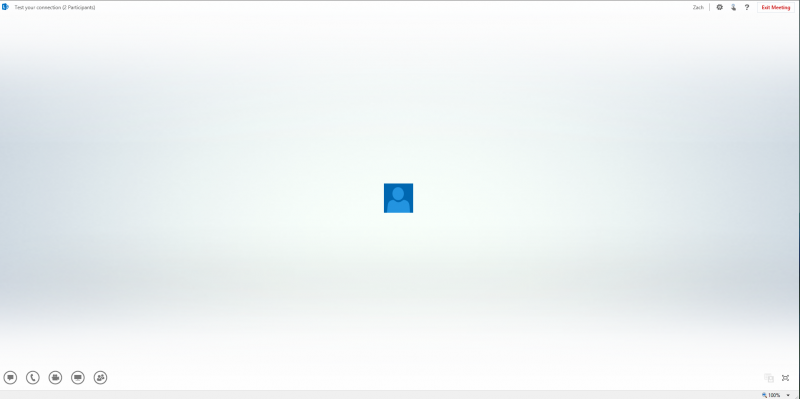 5. This concludes this portion of the test; please click the "Exit Meeting" button in upper right hand corner.